From Software's games
mods i've made for fromsoft's games
---
Demon's Souls
Soul Value Icons
Normal: Download ¦ Remake Download ¦ Nexus
save yourself a google, and display the values in game. display the number of souls acquired from soldier's, hero's, and demon's soul items on the icon. the remake version has some of the icons i liked from the bluepoint remake.
dark souls III version here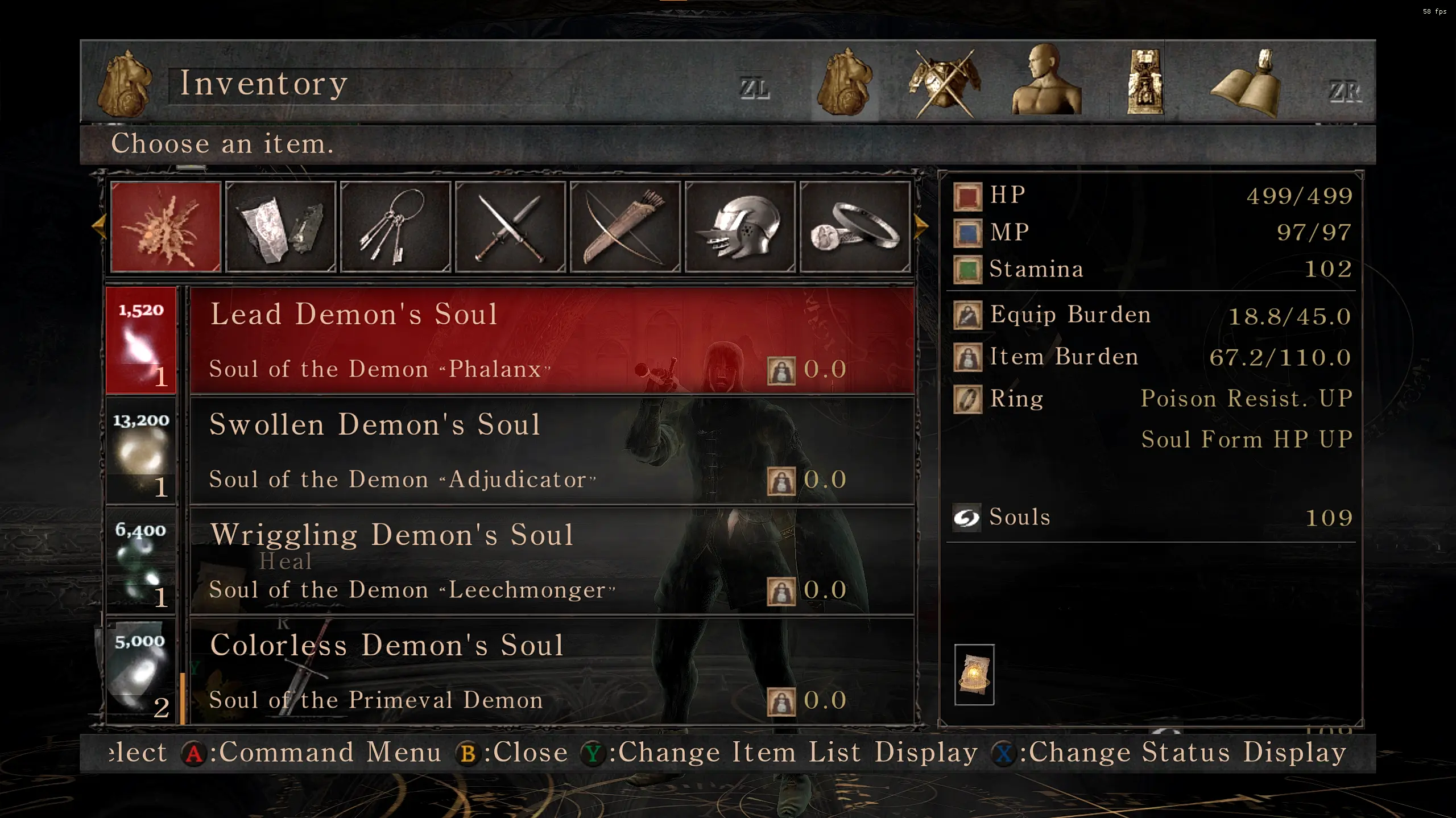 ---
Dark Souls II
Hylian Shield for SotFS
retexture of the drangleic shield to the hylian shield from zelda: breath of the wild/skyward sword. this originally started as a port of this mod to sotfs; but it had a few jpeg artifacts and once i tried to reduce those, i found it easier to just recreate it from scratch.
requires igp11, may get you banned from online, caveat emptor, etc.
to install:

place .dds texture files in igp11's tex_override folder.
you can ignore the .png and .afphoto files, but i've included them in case anyone wants to edit this mod.
---
Dark Souls III
Soul Value Icons
save yourself a google, and display the values in game. optional boss souls icons (they're quite nice icons, and a lot of them share the same icon so it can look a bit cluttered)
demon's souls version here
to install:

Download iGP11
Unpack the files from either .\w-boss-souls or .\no-boss-souls to [game_directory]\Game\iGP11\tex_override
---
DS1 style ticks for DetUI
I like the Detailed UI mod by Celice, but I miss the little bars from DS1 that let you easily and quickly see your health level. I didn't want to take downloads away from the original though, so install that one first and then overwrite it with this one.
To install:

Download the iGP11, and the Detailed UI mod
Unpack files from [detailed_ui] to [game_directory]\Game\iGP11\tex_override
Copy <abbr title="65536_12831202783399872305.dds"}65536_12[..]05.dds</abbr> to [game_directory]\Game\iGP11\tex_override, replacing the other

(If you want to replace the blood echoes symbol with a normal souls symbol)
copy 65536_25[..]59.dds as well